 I WILL SPEED UP YOUR WORDPRESS WEBSITE
And Make It

Load Under 3s

or

Your Money Back!
DON'T BE A VICTIM OF SLOW-LOADING WEBSITE.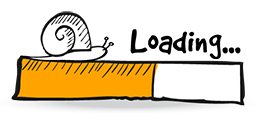 It is proven that, if your site doesn't load in 3s, you are bound to lose 40% of your visitors.
FOREVER!

1 SECOND DELAY=7% REDUCTION IN CONVERSION
Conversion Rate is perhaps the most important criteria of a website. And speed has direct relationship with Conversion Rate. Don't let the extra loading time drive away your potential customers.

GOOGLE Ranks Speedy Website Higher
Website speed is so important that, Google has started to take loading speed into account (starting 2011). Want to rank higher on Google? You better increase your website speed!

MOBILE USERS EXPECT FAST-LOADING WEBSITES
More and more users are visiting websites from their mobile phones. Yet 73% of mobile internet users say that they've encountered a website that was too slow to load. Don't be the victim.
I've optimized more than 300 WordPress websites…
Yours Will Be The Next!
NO-FUSS SERVICE. 24-HOUR TURNAROUND.
You have a WordPress website that loads freaking slow.

I will make it load under 3s, delivered in 24 hours after payment.

Your visitors are happy because your site loads lightning fast.

Google is happy too and you get a higher ranked website. 🙂

Absolutely blown away by the results!!!!
Like many reviewers, I wasn't 100% what I would be getting. Would this be a scam? Is this guy reputable? I decided to trust the reviewers as I really needed help speeding my site up which recently started barely loading and was receiving a double F score on GTmetrix. True to his word, my site now loads considerably under 3 seconds and I'm absolutely amazed. SO very thankful for the help. If you're having second thoughts or wondering if this is the right service for you, I promise you can't go wrong!
Kyle P. Snyder, Published Monday, July 31, 2017

I was a little apprehensive and unsure – don't be. This is legit. The best $50 you could spend on your site. I'm actually so happy with the results that I'm going ahead and getting the service for my second site. My WordPress site is still a little bloated (nature of the beast), but this is so much better and lives up to the hype. Thank you!
Adrian Silipo, Published Monday, July 17, 2017

I figured I would get ripped off again but I was amazed. He did what he said he was going to do and did it quick. I have three more sites that I plan on having him speed up. Great job!!
Buddy Roberts, Published Wednesday, August 23, 2017
WAIT… THAT'S NOT ENOUGH?


HOW ABOUT BONUSES WORTH $433?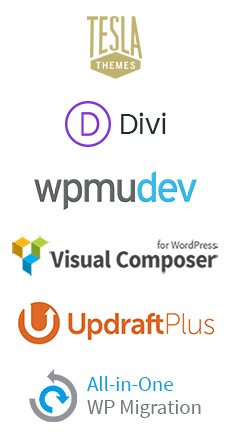 Frequently Asked Questions
Can you briefly explain what's the process?
Once the payment is done (by PayPal), you'll receive a notification e-mail asking for your WordPress
website's admin login. After I've obtained your WordPress admin login, I'll then start a series of analyses, and apply changes accordingly. Within 24 hours' time, your website will be optimized for speed, and it'll load in 3s. If it's not loaded in 3s, your money back.
Is my website safe with you?
Yes. I'll always do a full backup of your website before I start my work. In the rare case that I did anything disastrous, I'll restore the backup to bring your website back to normal state. In fact, this has not happened even once for more than 80 websites I've worked on.
Do you work on my live site directly? Will it need to go down when you are working?
Yes, I'll work on your live site directly, but it won't need to go down. The changes I am applying are incremental, so your website will continue to work as it should.
Will my website's design & functionality remain the same?
Yes! After optimization, your website will look exactly like how it looks and works before I do the speed optimization. If there's a need to remove some elements on the page, I'll discuss with you and provide advices. I only change the content upon your approval. Example elements are external scripts / widgets, such as those iframe scripts or JavaScript snippets that
you grab from third-party services.
Is it for the whole site or just the home page?
The optimization is for the whole site (all pages), including product & category pages if you are on WooCommerce.
Do you have a proof of the past results you've achieved?
Will the optimization last?
Yes, it will, if you follow my guideline. After my job is done, I'll send over a brief report of the results that I've achieved. I'll also highlight anything you want to take note of to keep the speed.
Do you provide support after the optimization is done?
Yes, I provide support for 2 weeks. If there's any issue on your site caused by my optimization, I'll fix it for you and make sure it runs correctly.
Who are you, can I trust you?
My name is Lam Woon Cherk, you can search the Internet for my name. I've been in the web designing business for more than 8 years. You can click this link to check my LinkedIn profile. My main company – panoRazzi – has been around for years, and has helped many businesses create their company websites. This WordPress speed-up service just one of the smaller services that I am providing. If you wish, contact me directly at wooncherk@panorazzi.com for a quick chat.
Is there any external services that I need to sign up?
Normally no. If there's one, it's CDN service. This is optional and I'll let you know if it's needed. A CDN (Content Delivery Networks) is a network of servers (located around the globe) specialized in serving images and other static files. Images / JavaScript / CSS usually makes up about more than 50% of a page's size. And unfortunately, most traditional hosting servers are poor in serving these files. CDN are created to off-load the delivery of static files, and they are designed to serve these files consistently fast.
If it takes 1s for a traditional server to serve a 500kb file, CDN need only about 400ms to serve the same file. The good thing is, CDN is inexpensive, costing only $3 per month for a website less than 15k requests per month (calculated based on the average page size of 1.5 Mb). **
*Disclaimer* I am a reseller for one of the CDN service. Normal price for CDN service starts at $9 per month. But because I am managing many clients, I can re-sell the service at a smaller block. That's why you can get the price of $3 per month. Again, this service is optional, and is only required if your server is slow in serving static files.
Is is really going to take 24 hours only?
In most cases yes. But in some cases, there'll be complication and I need more than 24H to work on the optimization. I'll make sure I communicate over the situation if there'll be any delay.